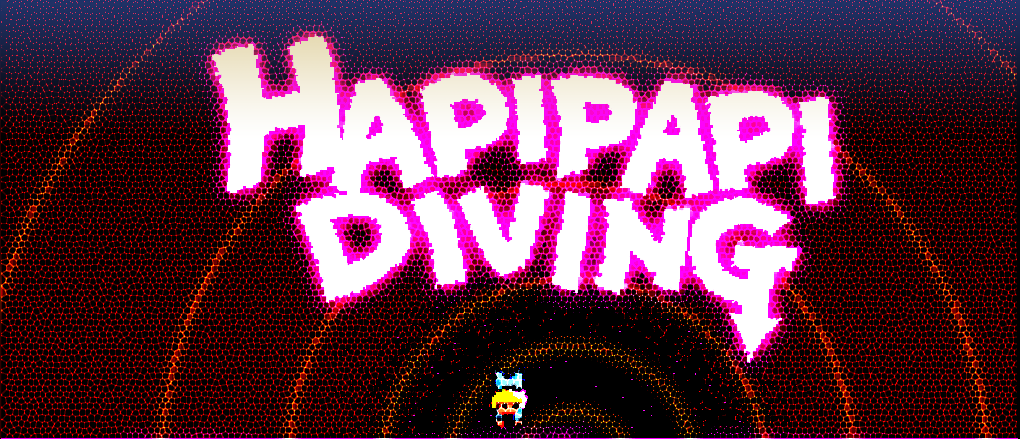 Hapipapi Diving
A downloadable game for Windows
Hapipapi Diving is a very small game. The game is very simple.
Avoid bullets and dive toward the core (center) (it will fall automatically).
You can accelerate and decelerate by injecting gas. Pay attention to gas deficiency!
Once you reach the core, it is stage clear.
There is a lid or boss character that covers the core. Get rid of it and destroy it.
There are 28 stages in all. If you kill the final boss it is game clear!
There are items and Perks. Please check the effect yourself!
ハピパピ・ダイビングはとても小さいゲームです。ルールはシンプルです。
弾を避けてコア(中心)に向かってダイブしてください(勝手に落ちていきます)。
ガスを噴射して加速、減速できます。ガス欠に注意!
コアにたどり着いたらステージクリアです。
コアをふさぐ蓋やボスキャラがいます。体当りして破壊してください。
全28ステージあります。ラスボスを倒したらゲームクリアです!
アイテム、PERKもあります。効果は自分で確かめてください!
このゲームはName Your Own Priceです。つまり無料またはあなたが思う金額でダウンロードして遊んでいただけます。
無料でダウンロードするにはダウンロードボタンを押して出てくる画面で"No thanks, just take me to the downloads"をクリックしてください。そうすれば金は一切かかりませんのでご安心ください。
ご意見、ご感想を待ちしています!
Download
Click download now to get access to the following files: